A New Discovery? Brenner Lunar X
Posted: Fri Jun 30, 2017 5:47 pm
On the same night that I did the July LVAS/M14 Challenge I was out earlier looking at the moon and Jupiter as the scope cooled down and I waited for darkness. Anyone who has spent any significant time with the moon is aware of the seemingly endless patterns that can be discerned as the light and shadows plays across the lunar surface. Some of these are quite famous, such as the Straight Wall, the Cobra Head, and the Lunar X at Crater Werner. Then there are those that are more transient and less famous - "O'neill's Bridge is one that comes to mind - but even when you come across them you can usually find a reference to their existence somewhere. Most of what we see has been seen before.
Well, I saw something on the moon on Wednesday evening that I'm not sure anyone else has seen. I couldn't find any reference to what I saw anywhere, so I'm calling it the
Lunar X at Crater Brenner
. Compared to the Lunar X at Crater Werner, my X is very fine-lined. At the same time it was very vivid, and less transient than the better known X, which has a very short viewability span when it is visible. I was so intrigued by this feature that I went and got my moon map and drew it right on there.
My Lunar X is both bigger and thinner-lined than the well-known X at Werner. Here's a picture of my map after I drew the lines on it at the eyepiece
;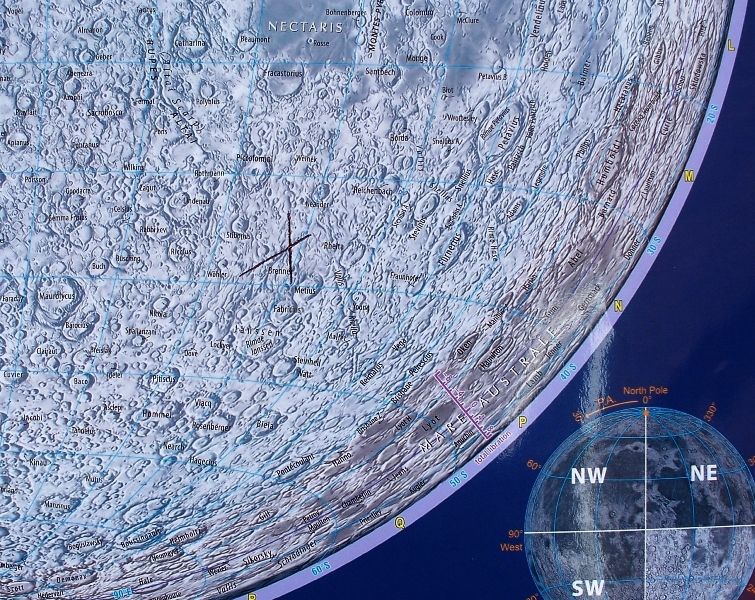 Using the Virtual Moon Atlas I've marked the area of the feature and the biggest crater it intersects. You can see the ridges very faintly if you look hard enough. The sun was at just the right angle to highlight the ridges and darken the western sides of them;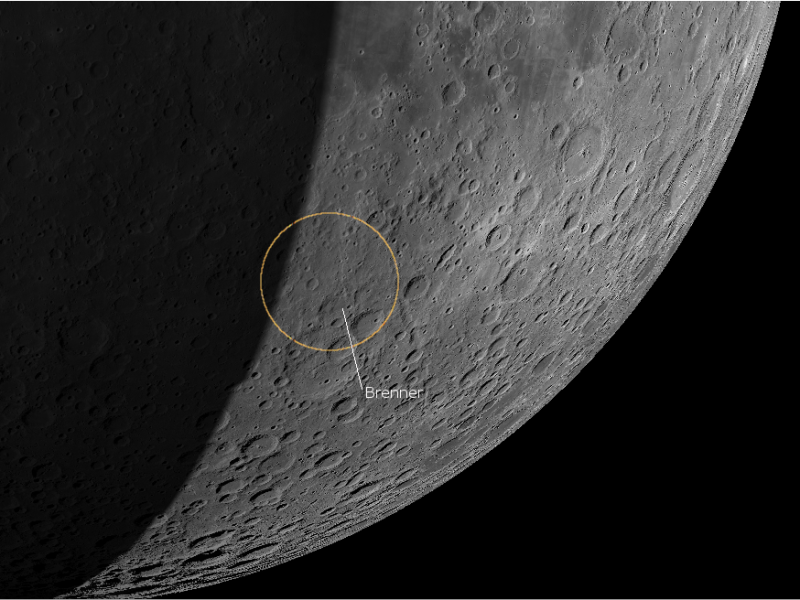 The key to seeing features on the moon, especially transient ones, is in duplication the conditions, especially phase and librations. I'll be watching for future opportunities to confirm the viewability of this new feature;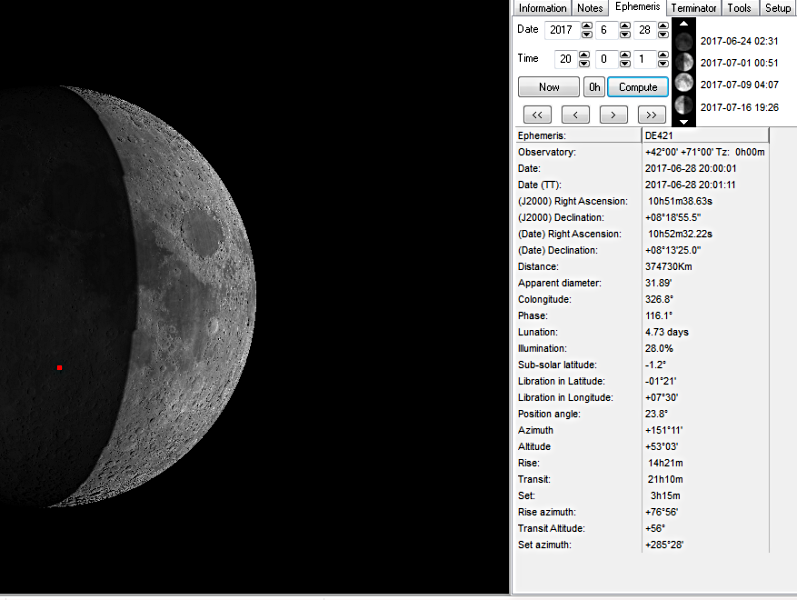 For reference, here's what the Luna X at crater Werner looks like, and to the north of it is the "V" as well;